More Than Coverage. Confidence.?
Our Location & Hours
Brightway Insurance
5000 US Highway 17 Suite 19
Fleming Island, FL 32003
Business Hours
| | |
| --- | --- |
| Day | Hours |
| Monday | 9:00 AM to 5:00 PM |
| Tuesday | 9:00 AM to 5:00 PM |
| Wednesday | 9:00 AM to 5:00 PM |
| Thursday | 9:00 AM to 5:00 PM |
| Friday | 9:00 AM to 5:00 PM |
| Saturday | By Appointment |
| Sunday | Closed |
Why Choose Us?
More carrier choices
Quality product options
Extended service hours
National brand
Local community presence
Home Insurance
Your home. Your sanctuary. An escape from it all. We know what your home means to you. And Brightway can help you protect it with a customized Homeowners insurance policy.
Here's what you need to know about Homeowners insurance:
If you have a mortgage, Homeowners insurance is usually mandatory.
Prices vary—a lot—from one company to another; your Brightway agent can help you find the best price for the coverage that's right for you.
It's a good idea to maintain a complete inventory of things in your home, along with photos and receipts if you can.
Your Homeowners insurance will not cover any losses to your home caused by flood. Some mortgage companies require a flood policy. If you want or need that type of protection, talk with your Brightway agent.
While it is true that a policy with a lower limit for the amount to repair or rebuild your home can be less expensive, this is not a recommended way to save money on your Homeowners insurance.
Ask your Brightway Agent about discounts you may qualify for.
To save money on your Homeowners policy, you can raise your deductible, the amount that you pay out of pocket before an insurance company starts paying on a covered loss, to help keep your premium down. Just be sure that you can afford the deductible amount you choose.
Homeowners insurance is generally available for primary and secondary homes, as well as for condominium owners and renters.
Review your Homeowners policy carefully with your Brightway Agent so that you are aware of exactly what is covered .
You may live in an area of the country where additional Windstorm or Hail coverage may be a good idea or it may be required. Ask your Brightway Agent.
The structure of your home. Coverage A typically pays to repair or rebuild your home if it's damaged or destroyed in a covered loss. Rebuilding a home generally costs more than the home cost to build since there are additional costs like clearing away the damaged structure, etc. Your Brightway agent can help you determine the cost to rebuild your home.
Your personal belongings. Coverage C generally covers furniture, clothing, and other personal items. The best way to know the right amount you'll need to cover your personal belongings is to conduct a home inventory. The limits for this coverage are generally a percentage of the amount of coverage for the structure of your home.
Damages caused to others. Coverage E generally provides liability protection that can cover you against lawsuits for bodily injury or property damage that you, family members, or your pets cause to others. The limits for this coverage are generally chosen by you and available in amounts of $100,000, $300,000 or $500,000. To better understand what level of coverage is best for you, ask your Brightway agent.
Additional living expenses. Coverage D is the portion of the policy that can pay additional costs of living away from home if you cannot live there due to a covered loss. The limits for this coverage are generally a percentage of the amount of coverage for the structure of your home.
Homeowners insurance typically protects you/your belongings from:
Fire and lightning
Theft on or off premises
Windstorm and hail
Vandalism and mischief
Weight of ice or snow
Accidental plumbing overflow
Structural collapse
Accidental bursting of hot water heater
Smoke damage
Accidental electric damage to appliances
Falling objects
Damage by vehicles and aircraft
Damage by freezing water
Riot
Explosion
Optional Coverages:
For extra protection against the unexpected, you may choose to add these optional coverages to your Homeowners policy; be aware that adding them may increase your premium:
Damage to trees and shrubs from specified perils
Replacement locks when keys are stolen
Additional Loss of Use
Consequential loss
Pets on premises
Credit card forgery
Inflation protection
False Imprisonment
Wrongful Eviction
Reasonable repairs
Building additions and alterations
Sewer or drain backup
Replacement cost contents
Replacement cost plus on dwelling
Ordinance or law
Loss assessment (Homeowners Associations)
Personal Injury
Libel
Slander
*Coverages are subject to underwriting guidelines and approval and may not be available in all states.
Discounts:
Your Brightway agent shops the national carriers to bring you the best coverages at the best rates. And, if you have these safety features in your home, you may be eligible for more discounts*:
Monitored fire and burglary alarms
Local ultrasonic local burglar alarms
Fire extinguishers
Deadbolt locks on all exterior entryways
Fire suppressant systems, like sprinklers
You could also be eligible for Multi-policy Discounts if you have both your Homeowners and automobile insurance with Brightway.
*State availability may vary.
What to do if your home is damaged:
If someone has been injured, call 9-1-1 immediately
Call your insurance company as soon as you can
Follow the instructions provided by your insurance company which may include:

Take steps to prevent additional damage to the home if you can (for example, if a window has broken and rain is coming in, put a tarp up in the window). Only do this if you can do it safely
Take photographs if you can
Move yourself, and your family, to safety
Call Today for a Free Quote 904-637-1837
Get A Free Quote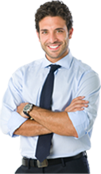 Meet Your Local Fleming Island, FL Brightway Team!
Have Confidence in Your Coverage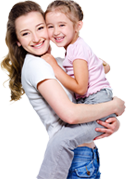 Kimberly personifies the best of customer service and she is to be commended. Thanks for having such knowledgeable, pleasant and thorough people on your staff to help those in need. - Sarah K.